It's that time again to thank all the lovely blog sponsors that keep me up and running! Please show them a little love by stopping by their sites!
___________________________________________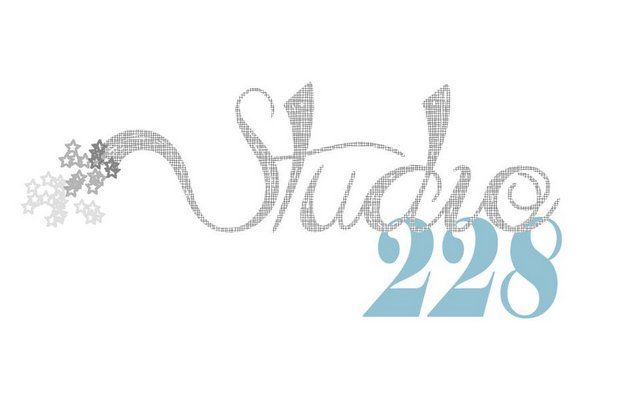 Studio 228
I'm Jodi, the owner of Studio228. I am a mother,wife, lover of all things handmade. I got my start a few years ago when my husband brought me home a sewing machine. I admittedly let the sewing machine collect a little dust before actually learning to use it!
Studio228 is dear to my heart. The 228 stands for my firstborn son's birthdate. At Studio228, you will find an array of things. A majority of our items are home decor related, but we do also offer kid/baby items along with custom spots if you have an idea you want us to bring to life! Keep a look out for brand new designs coming this year!
___________________________________________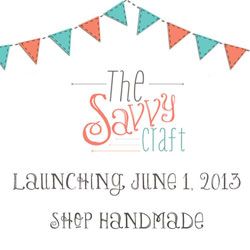 The Savvy Craft
The Savvy Craft is a daily deal site all about support and love of all things handmade. It is our pledge to feature only handmade craft artisans and their amazing creations.
___________________________________________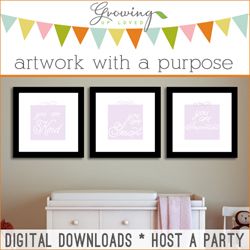 Growing Up Loved
I love all things involving art and home design. Math…not so much. I love to read design magazines, watch HGTV and spend my free time on Pinterest, looking for new projects to start. I wanted to add art to my home that was meaningful and served a purpose besides just being attractive. When my 8 year old daughter told me that she was fat and ugly because she had glasses and was missing her front teeth I was appalled. Here was this beautiful, smart, loving and kind little girl who was beautiful inside and out and was doubting her own self worth because of mean words from some other children. My heart broke.
I searched all over the internet and local shops to find wall art that I could put up in my little girl's room to remind her how loved and beautiful she was on a daily basis. I was surprised at how difficult it was to locate. I decided to create Growing Up Loved to fill the need for positive and encouraging daily reminders in our homes and especially in our children's lives. I offer affordable digital downloads of my artwork that you print yourself to save money. A new service that we are offering is our online parties. These are similar to the home parties that are so popular, but with a twist. You host your party online. I'm looking forward to meeting you all and creating artwork for your family.
___________________________________________
My name is Tiffany, but
around here
I am the Momma Bear! I am many things, I am Mom, Wife,
Blog Designer
, etc... This is where I share it all. I may not blog as often as some, but when I do I like to blog about whatever is on my mind, or our most recent adventures!
___________________________________________
Magan's Crafty Corner
Hi, I'm Shauna! I own a little shop where I sell my handmade items called
Magan's Crafty Corner
. My
blog
is my way of showing you the behind the scenes portion of it all. I will share things from completed projects to some of my favorite new fabrics! Won't you join me in my journey of being a new business owner?
___________________________________________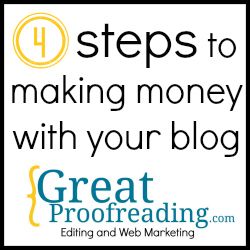 GreatProofreading.com
GreatProofreading.com helps bloggers make money on their blogs by improving their pagerank and content and connecting them with sponsors. We write SEO content to make your business stand out in a Google search and write email campaigns that get more clicks. Reasonable rates, excellent relationships with clients, and a dedication to giving back to the global community set us apart from other web editing and marketing companies. Email
edit@greatproofreading.com
to see how we can help you.
___________________________________________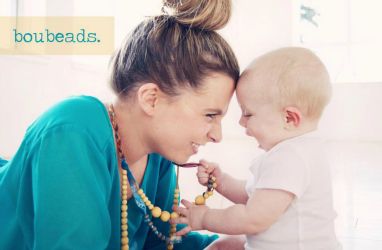 Boubeads
My twin sister and I are both moms, she had a 6 month old at the time and was having a hard time nursing him because he would become so wiggly and squirmy. One day she decided to string some cheap wood beads on some plastic cording so that he could play with something while he nursed. I saw her later that day and thought, "Wow! I wish I had something like that when my son was little! Women would buy these for sure."
That was our first official day in business as Boubeads. As we came up with prototypes we decided that we wanted them to be fashionable enough to wear outside of the house and wanted to make them something that would appeal to all women, not just nursing moms.
As time went on we decided that we would like to hand-dye our own natural beads so that we could control what colors we produced and how they were manufactured since you can't always control that with a supplier. We really wanted to put our own touch on the product. Bracelets and pacifier clips followed suit and they have all been wonderfully successful for us. We find that a lot of women use the bracelets to remember which side they last nursed on by switching the bracelets from the left hand to the right hand and vice versa.
Our beads and suede are manufactured in the USA and the suede is certified to be free of lead, AZO's, PCP, mercury, formaldehyde, chromium VI, cadmium, and other carcinogenic/hazardous chemicals. The company we buy the suede from is also Green Business Certified.
All of our beads are triple washed after the dyeing process to ensure that the residual color is removed. All of our products can be washed, which is terrific considering the abuse they get put through. We recommend washing them in cold water with a mild detergent if you would like and laying them flat to dry. With careful washing the customer should only see minimal color fading over time.
___________________________________________
Daisy & June Accessory Boutique
Hi! I am Modern June AKA Kathy but my peeps call me MJ. I am a mom of 4 amazing kids who keep me on my toes. I have a wonderfully supportive, crazy hilarious husband who is my rock. And this, I have this job that started as a hobby in 2011.
I bought a sewing machine and swore to make pillows for our couch. 6 months later there were still no pillows and the sewing machine sat untouched. I have no idea why - I had been hand sewing for years but a machine? Hadn't touched one of those since 8th grade when I learned to make these sunflower shorts.
I finally sat down with some scrap fabric and started practicing stitches... a few hours later I made a camera strap. A few days later another and another... not long after that Daisy & June was born.
Who is Daisy & June?
Daisy was my great great grandmother who taught me how to hand sew. She was an inspiring woman and I named my daughter after her. June is me. Well, my inner self. It took me a long time to figure out where my life was going and who I was. Once I found my voice Modern June came out. I have had this alter ego for almost 6 years and can't imagine my life without it.
___________________________________________