Hey all! Some of you may know that I also blog for the Milan Maternity clothing company. One of the perks of blogging for MM is that I receive clothing for free. However, the opinions in this post are 100% honest and 100% my own. If I didn't like the clothing, I definitely wouldn't have reviewed it for their blog, much less brought the post back over to TNO to share with my lovely readers! In the next few weeks, I'll be highlighting a few of my favorite pieces from MM. The tops below have gotten SO many compliments and have been extremely comfortable to wear both pregnant and postpartum while nursing! Check out my review below!
If you don't own the Marianna maternity/nursing top from Milan Maternity, you seriously need to grab this soon for your closet! I was able to snag the Marianna top in both white and blue, and I just LOVE these shirts. Check them out below, and then let me tell you why :)


Let's start with the logistics of the top. Per the Milan Mat
ernity shop, it is a "h

enley maternity top with pintuck detail and mandarin collar. 3/4 length button cuff sleeves. Unbutton to desired length and lift up the inner tank sheath for modest and discreet nursing."

It is
really nicely fitted in the chest and arms but does allow some room with their again awesomely stretchy material around the waist to accommodate your growing babe.
This shirt hits all of the top marks for me: It is REALLY easy to nurse in, it is form fitting while still being modest and appropriate, and it makes my flabby mama arms look amazing! The best part about this shirt though? You can practically pair it with almost anything. I've worn this top on cooler summer days with a pair of shorts or a pair of capri pants, as well as I'm now wearing it in the fall temperatures with jeans or khakis. I definitely forsee it being something I'll add a scarf or a light jacket to in the fall and wear throughout that season as well. The fabric is light and airy, but clings to your skin so it does provide some warmth when in cooler temperatures. I am so glad I decided on getting both colors of this top, I could wear this all week!
Hint, hint Milan Maternity! Make more colors of this top! :)
Would you consider wearing the Marianna top?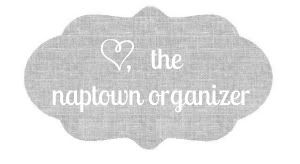 Pin It