Hey all! Today's guest post comes to you from The Pajama Mama, my awesome blogger friend! Today she wanted to share some postpartum nutrition tips to keep us mamas healthy after we have a baby!
I'd like to start off by saying that I am not a doctor or medical professional of any kind. This article is not intended as medical advice, just some notes from my personal experience. Please contact your healthcare provider with specific questions or issues.

With that out of the way, let's get down to business. You just had a baby or two. You are healing and exhausted, extremely hormonal, and possibly even queasy. Eating has fallen surprisingly low on your to-do list & cooking even lower. I'm here to tell you that, as hard as it may be at the moment, now is not the time to let your nutrition slip. You have to prioritize it no matter how difficult it is, especially if you are breastfeeding. Healthy, happy babies don't happen without healthy, happy mamas!

I know this is no easy task, that's why I've gathered some valuable tips to help you meet your calorie requirement and nutrition goals.

WATER! This is by far the hardest for me, but it is maybe the most important. One of the best things you can do for your milk supply and general well-being is to stay hydrated. Listen to your body and drink as much water as it takes to satisfy your thirst. The best way to do that is to keep water handy. When you have visitors come by to meet the baby and ask if you need anything, take them up on it by having them pour you a tall glass of cold water. Keep a carafe and a glass on the table next to where you nurse your baby. Be sure to consume enough calories, because a fifth of your fluid intake will come from your food.
Vitamins -- Continue to take your prenatal vitamins. Though some people think that you can get all your required nutrients from the food you eat, as an experienced nursing mom, I can tell you that this is not always going to happen, particularly in the beginning. I look at vitamin supplements as an insurance policy for both me and my baby.
Freezer cooking -- If you haven't had your baby yet, and you have the time and energy to devote to it, I highly recommend freezer cooking. Build up the stash of completed meals in your freezer so that after your baby comes, you can mostly just thaw and bake or thaw and toss into a crock pot. That's about all the energy I had to give to cooking after Mango was born. You can go whole-hog and do a full day of cooking like Once a Month Mom, or if you're not up to that, just double your daily recipes and freeze the extra portions. If friends want to know what they can do, let them know they can bring a frozen dish, or even have a "stock the freezer/pantry" shower!
Breakfast -- It can get lost in the shuffle sometimes, but breakfast is still the most important meal of the day. After a long night of comforting, feeding, changing, burping, rocking, and soothing baby (and occasionally sleeping), you need a nutritious breakfast to fuel you up to have the energy to do it again all day long. It's so easy to forget to buy breakfast foods, and while having family and friends bring you dinner is a god-send, it can be just as awesome to get a muffin basket delivery or have someone bring a casserole that can be popped in the oven first thing. It doesn't have to be fancy - I'm a big fan of 5-minute steel cut oats and protein-rich Greek yogurt. Muffins and pancakes are great ways to get nutrient-rich food in first thing by adding fruit or ground chia.
Snacks -- If you are anything like I was when I was a new mom, you might actually be feeling too nauseated, tired, and just plain not hungry to eat a heavy or spicy meal. That's totally fine. You can get your calories in by snacking often. I recommend keeping a bowl of nuts, dried fruit, or even peanut M&Ms (one of my lactation consultants actually told me that one) on the table near your nursing area. It can be anything that you can stomach that will help you get in a few calories and keep you from becoming too queasy. If there's protein in it, even better! For the first two weeks, I could hardly stomach anything more than graham crackers, but I made sure to always have them around.
Smoothies -- Smoothies are a simple, delicious, convenient way to jam pack your diet with fruits and veggies, even if your stomach is a little unsettled. Whether you make them ahead of time and freeze them in individual servings or have your partner blend up a fresh one, include as many varieties as you can. Toss in some Greek yogurt, protein powder or nut milk to really boost the protein content. There is probably no better way to add a large variety of nutrient-rich foods to your daily intake.

Help -- Last but certainly not least, get help if you are having issues with your nutrition. It could mean asking your partner to step in while you eat a meal with two hands. It could mean calling your midwife or doctor for medical advice. It could mean getting in touch with your lactation consultant for ideas, or calling your other friends who are mothers to tell you it's going to be okay. Whatever help you need, don't be afraid to seek it out and ask for it directly.
And readers, what tips would you give? How did you meet your nutritional requirements when you were a new mom?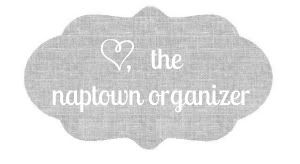 Pin It