This is a pretty long post chronicling my journey into obtaining a breast pump from my insurance company, but there are quite a few links to help you in your trek towards a pump rental or purchase throughout the post. I hope this helps!
You all may remember that I posted a few months ago regarding the new coverage of breast pumps and how this may affect your rental or purchase of a pump and supplies after having a baby. (If you don't, you can find the post here!)
As I neared closer and closer to my due date for little lady, I began to contact my insurance company to figure out specifics of what I had to do to obtain my pump. Since the journey toward a pump did not move as quickly or as easily as I'd expected, I wanted to post an update of how everything went to help you ladies out who may be climbing the same hill.
I began by calling my insurance company in September (or early October?) to find out what exactly I needed to do. I was given the same information from my previous post, in addition to some new information. The representative gave me numbers of five home health companies that were in-network and therefore covered providers. This did include both home care companies/medical equipment companies and one local women's boutique connected to a hospital system in my area.
However, the next piece of information I was given from my insurance was just which pumps they would cover. Here are the following pumps I was told were covered rentals:
From Medela:
Harmony manual, Pump in Style, Mini Electric Plus, Swing
From Avent:
Isis On the Go
From Ameda:
One Hand, Purely Yours
From Evenflo:
Comfort Ease, Comfort Select Electric
From Bailey's:
Nurture Three
If you take a look through that list, all of the pumps except for the Ameda Purely Yours and the Bailey's Nurture III, are single user pumps. A single user pump is an "open system" where milk is able to flow back into the pump from your tubing. Being a second time mom with a little more pumping know-how, due to infection and just reasons of general hygiene and precaution, I would not purchase an open system if left to my own devices. And you cannot rent any pump that is not a closed system. So, that left me two pumps (Bailey's Nurture III and Ameda's Purely Yours) on their list that are closed systems and may actually be legal to rent.
My next step was calling all of the in-network providers to see where I could rent the pump. When I called, though, only one of the five companies was either a) still in business, b) still providing durable medical equipment rentals, or c) had possession of breast pumps to actually rent. This ended up being the women's boutique at a nearby hospital.
So, one out of five of the providers could actually rent me A pump. We'll get to that next.
When I talked with several representatives from the hospital, as they had to transfer me to the lactation consultant and then finally to their pump rental program coordinator, I was able to ascertain that they only rent Medela pumps.
If you notice from my list above, there were no pumps on my list of 'approved devices' that were multi-user or closed systems, and therefore the hospital would not rent any of the pumps my insurance company had listed. (For good reason!)
I was told that I'd need to contact my insurance company again.
When I contacted my insurance again, I went through several different representatives, each time asking to speak to their manager, as they couldn't give me any answers or information beyond what the first representative had given me. Finally I reached a manager who was able to take some information from me, such as what I'd been told so far as well as the telephone numbers of the DME company, etc. I believe his name was Jerry. Jerry told me that he'd make a few calls and get back to me within a week. This was right around the Thanksgiving holiday.
When two weeks passed without a returned phone call, I called insurance Jerry again. When he answered, he reported that at that time he hadn't found any further information, but to give him a few days and he'd call back again.
As this was now mid-December, I was slightly worried that I wouldn't be able to get a pump in early January like I needed. My plan reset on January 1, which put the new laws into effect and enabled me to get a new pump. It was also imperative that I have the pump early January so that I may start expressing milk to have for the biopsy I'll have in the end of January. I gave Jerry a week, and he called back in exactly 7 days, I believe.
To be totally honest, I was a little shocked at his reply. I was expecting more difficulty, more red tape, and still no word on the pump.
What he said, however, was the opposite of that.
Because my insurance (Blue Cross & Blue Shield) hadn't quite figured out their procedure for the rentals yet, Jerry told me that they were just going to buy me a pump. The pump had to be purchased through the DME provider I'd spoken with previously, which was a hospital with a women's boutique, and I'd have to pay out of pocket and then submit for reimbursement, but it would be covered at 100%. Jerry assured me that if I filled out the proper forms and submitted a receipt (itemized, with the hospital boutique's tax ID and the procedure code listed- both of which the boutique was easily able to add) that he would make sure it was covered at 100%.
Going from being told that I'd have to rent a non-rentable pump to being told I could purchase one of my choice? Major win for this mama.
I'd prepared quite a bit for this phone call, and was braced for it to not go very well. I'd spoken with Ashley at MomsRising.org, as well as Cheryl from the US Breastfeeding Committee, and both of which were extremely helpful. They provided me with several links to support my discussions with insurance, which I'll share below:
Thankfully, I never had to use this information- as my insurance company decided to cover the pump in full. While I'd loved to have the option of a closed system this time around, the DME provider near me only sold Medela pumps. So, my lovely new pump is the Medela Freestyle, shown below.
To obtain the pump and have it covered, I had to make a TON of phone calls, really know my information, and be an advocate for myself. Insurance companies are slowly trying to figure out what all of the new healthcare changes mean, and how they are going to cover those changes. There is definitely going to be a period of adjustment. During that time, if you're a nursing mama trying to obtain a breastpump, I'd recommend the following:
- Call early, and call often. If you know you're going to need a pump or are still pregnant, call as soon as you can to start the process.
- Know what is covered. Again my post here gives you all of what my insurance said was covered- including the codes to use.
- Be persistent. No one else is going to be an advocate for you or your care.
- And finally, know your options if things don't progress toward obtaining a pump. The links from Ashley & Cheryl above are extremely helpful in knowing your rights if your insurance company does not want to comply.
Since we're so early in the new healthcare coverage of breast pumps, supplies, and care- how have you fared in obtaining a pump from your insurance company? What have your experiences been? Anything you think would be helpful to add to this post?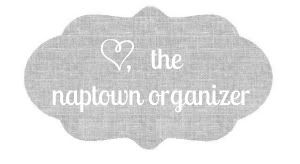 Pin It