Being pregnant and almost due for a second time is completely different.
While I know that my estimated due date is December 28th, I also know that my labor process began with little man at 39 weeks and one day. Even though I am trying really hard to understand that each pregnancy is a new and unique pregnancy, I'm finding it hard not to associate when I think I'll go into labor with when little man was born.
For example: I am due on the 28th of December, but because little man was born 5 days before his due date, I can't help thinking in my head that I'll have this baby on or around December 23rd.
Logically, I know this doesn't make sense. Just because little man was born early doesn't mean that little lady will come early as well. If anything, her pregnancy has been a bit of chaos from the beginning, while little man's (with a few minor problems) was relatively easy. Their pregnancies have been completely opposite, and their birthing will probably be very different as well.
But, I still can't quite get it out of my mind that I'm expecting her to arrive in around 5-6 days, when it could still be weeks at this point.
Otherwise, everything has been going pretty well at this stage in the pregnancy. I'm between 38 and 39 weeks with the most uncomfortable occurrence being my swelling. I mean, my feet are HUGE. But since I stopped working, I've been able to keep some of the swelling at bay, or at least to a less significant extent.
I'm at the point in pregnancy where I cease to have eyes. I hate swelling.
I've been having a notably increased amount of Braxton Hicks contractions and cramping the past day or two, but that hasn't led to anything at this point. I'm still hoping that my birthing experience will begin with contractions this time around instead of my water breaking. Keep your fingers crossed for me!
And speaking of crossing, we have gotten almost all of the things on our to-do list crossed off. I've made great progress with insurance on getting a pump, which I'll update after the first of the year when I'm actually in possession of the pump, since my insurance policy doesn't change until the first of the year. I've done all the shopping I need to at this point, including some extras that our midwife asked us to have around the house in case we birth at home. The only thing I have left to do is wrap maybe one or two gifts and stick them under the tree.
I'm really glad I've taken a bit of time off before little lady is born for all of the reasons above. I'm feeling better physically, I'm feeling less pressured or rushed emotionally seeing as I'm getting everything done, and I've been able to spend more quality time with both DH and little man which has been wonderful and ever-so-needed.
All that's left to do?
Wait for little lady to come!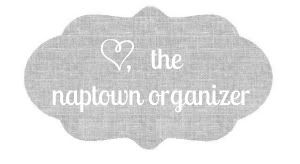 Pin It