Yesterday officially marked two milestones for me:
I didn't wear this to work, obviously as I wear scrubs, but this is the latest picture this slacking second time mama has of my bump!
- I'm 38 weeks pregnant.
&
- Yesterday was my last day of work before little lady is born!
Last pregnancy with little man, I worked up until he was born. Little man was born on a Sunday night after my water broke on Saturday night. I had worked a 10 hour shift that Friday, and then DH and I spent the day deep cleaning our house all day Saturday. (Nest, much?)
Needless to say, I wasn't very relaxed or well-rested when I went into labor. I basically had worked my full amount of hours with longer shifts Wednesday through Friday, cleaned all day Saturday, was up walking all night Saturday night, labored all day Sunday, and had little man on Sunday night.
Thankfully, I had the new-baby-love-high going on which carried me through literally several weeks of little man's new life, but it would have been nice to get a little more rest in those days before he was born.
This time around, things are a bit different.
For starters, I don't have a 12 week deadline. Since I'll be returning to work only PRN, or as needed help, I can go back to work as early or as late as I'd like to start. If I take an extra week or two before the baby is born, I'm not going to lose my job(s) if I still take 12 weeks off, which is amazing. If I didn't have the guaranteed time, I would not be finishing work early, which is also why I worked right up until my water broke with little man. At that time, I wanted to make sure as much of my time off as possible was with HIM and not just because I was uncomfortable.
Also, I didn't have a toddler at home.
Any time that I took before little man was born was spent on myself or with DH. This time around, I really want to have some time to spend with little man. I want to be able to get everything done so that we can just play, cuddle, and be at home just the two of us for a few days before our daily routines are thrown into crazy-new-baby-territory. I want him just to have some time spent with only me, to sort of fill up his love tank before the new baby arrives.
Needless to say, even though little man came early and I wouldn't mind if little lady came early as well- I'm really hoping to at least get a few days off prior to her birth.
I can't believe we are this close!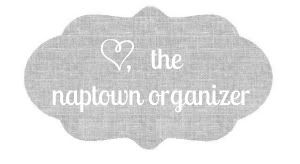 Pin It