So, obviously, not exactly the place we hoped to be at this point, but here we are.
We are definitely going to have baby soon, but while we're here and not much is happening, I thought I'd update.
Last night, on Christmas, I was having a significant amount of contractions. I bounced on the birth ball for a while, and then decided around 9p that I'd go lay down for a bit to see if I could get the contractions to go away and I could rest for a while.
It worked pretty well as I was able to fall asleep for a few hours and had no further contractions.
This morning, when I woke up, it was somewhat questionable as to if I was going into labor. I thought that (tmi!) my water had broken, but it wasn't anything like when my water had broken with little man, so I wasn't quite sure.
Hey, so um, did I mention we're in the middle of a blizzard here?
Yep. That's happening, too. At this point, we are supposed to get up to 10+ inches of snow today. Where are midwife is located is supposed to get more than 13 inches.
Because of this, and the fact that in our midwife's county they are only allowing emergency vehicles on the road, to the Ob's office we went to get checked. Mainly because I wanted to be sure that I didn't just pee my pants and think my waters had broken when they hadn't.
So, over the river and through the woods atop ridiculously messy roads and cars planted in ditches along the entire way we went.
At the Ob's office, they confirmed that my water had in fact broken. Pretty obviously at this point, I am not having significant contractions or pressure waves and I am not in 'active labor', as they call it. The Ob (that I had not met until today, the fourth in the group), listened to our concerns and was actually extremely accommodating to them.
When I birthed little man, my water broke with no contractions to follow, pretty much the same exact scenario as this birth has begun. After 12 hours, my temperature was somewhat raised (as it had been for the past month with a consistent cold), and they really began to push the need for me to take pitocin. As a first time mom, I was concerned for the baby and went ahead with it. I took the pitocin for 6-7 hours prior to getting an epidural, which I also had not wanted.
This time around, the Ob told me that I had two options. I could go home after our appointment and continue to labor at home until my contractions began more significantly or it hit 48 hours past my water breaking. (Thankfully much longer than the 12 hours they previously had given me last time.) My other option was to get admitted now, because of the storm, and they would leave me alone minus intermittent monitoring for 48 hours in the hospital. Even if my temperature did raise or cause them concern with my waters being broken, their option was only to give me antibiotics to combat any possible infection preemptively. She gave us some time to decide and DH and I went out to get some lunch.
We decided over lunch that we'd prefer to just go home, and I called the Ob to let her know that we'd try to brave the weather and come back later as my birthing became closer. However, when we called, she asked me to please go into the hospital because of the weather, reporting she was really nervous if we'd make it back in time because of how bad the roads are. She promised that if we did, they would basically leave us alone minus the intermittent monitoring for up to 48 hours if we'd prefer, just like we'd be doing at home.
After talking to our midwife, because of the fact that she is currently unable to get to us, and we are in the middle of a blizzard, we ended up just being admitted into the hospital.
So, for right now, that's where we're at.
Little man was an ice storm baby, and this baby appears to have decided to be a blizzard baby. DH and I have already decided our next child is going to be a summer baby, if we're able to have anything to do with the spacing.
I'll keep you all posted!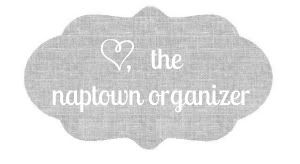 Pin It