Many parents- whether they cloth diaper or use disposables- run across the problem of heavy wetting at night. No matter which diaper you use, it seems that some children are just prone to saturating their diaper, clothing, sheets, pillows, and blankets at night.
This can be extremely uncomfortable to our babes and frustrating to us as parents. Because, really, who wants to have to tear apart baby's entire crib or bed in the middle of the night during a diaper change. I know I don't.
Our solution?
Wool Soakers.
A wool soaker is a diaper cover made either by machine (see the Kissaluvs diaper above) or by hand. There are many types of wool that can be used to make a wool soaker, including recycling an old wool sweater. You can use a wool cover over a prefold diaper with a pin or snappi, a fitted diaper, or even a disposable diaper.
Basically, what the wool cover does is work really well at holding in any liquids that escape your little one's diaper. Honestly, it's just that simple. If little man is having a period of heavy wetting, we just put a soaker on over a cloth (or disposable) diaper and he wakes up without a wet sleeper or sheets in the morning.
It is an extremely breathable fabric and it is antibacterial, so the even better thing about wool soakers is that as long as the diaper is just wet from excess urinating on the inside, you can flip it inside out and hang it to dry for the next night. You really only should wash your wool covers every 2-3 weeks, unless it is soiled by solid material.
(I am trying to be polite about saying poo. Yep.)
To clean our wool soakers, I use Eucalan Wool Wash. Prior to finding Eucalan, I made my own wool wash. However, after finding Eucalan, I probably won't go back, because it's just too easy. I throw a half capful of the wool wash into the sink with cool or cold water, submerge my wool covers in, and let them sit for a period of at least 15 minutes. The covers soak in all of the lavendar and lanolin in my specific wash until I pull them out and roll them gently into a towel. No rinsing, no squeezing out the water. Just roll gently in a towel and lay flat to dry. So simple and easy. Some wool enthusiasts will discuss lanolizing your wool, but with the Eucalan wash, I haven't had to do so.
We have several kinds of wool at home currently. We have the cream Kissaluvs cover seen a few paragraphs above, the brown
EcoPosh Wool Cover
directly above this paragraph, as well as some home-made wool soakers lovingly knitted by friends for little man.
To be totally honest, I really don't have a preference between the brands in terms of function, as they all work, and work well. I will say that the homemade knitted soakers are my favorite in terms of look. (Thank you Beth!)
If you have a heavy wetter at night, whether you use cloth or disposable diapers, I'd consider wool. It can really save on the amount of sheets, blankets, and sleepers you are constantly washing due to wetting through a diaper at night. Wool covers are a great option to keep your child dry but protect their skin from irritation at the same time.
Do you use wool covers at home? Would you consider it?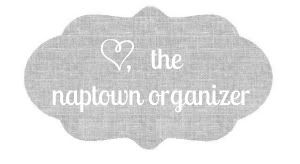 Pin It