I'm officially more pregnant than I've ever been before.
I went into labor with little man at 39 weeks and 1 day and birthed him at 39 weeks 2 days. Yesterday was 39 weeks and 2 days for this pregnancy, and it came and went without anything unusual happening.
DH, little man, and I spent the weekend running errands, getting groceries, finishing up last minute Christmas tasks, cleaning, etc. While I have to say it was somewhat tough because I am so excited to meet our new baby, it was actually really nice to have the weekend to ourselves to finish up getting the house ready for visitors and the family we'll have on Christmas- especially since I'm used to working weekends and then cramming all of our errands into the late afternoon/evenings.
I actually have been feeling pretty comfortable this weekend as well. I've been able to nap a few times and by putting my feet up, have kept the swelling down. I've found that I am running to pee just about every 20 minutes at this point, but with how low little lady is resting, that doesn't surprise me. I've had Braxton Hicks contractions on and off, but not so many that they bother me and never enough to time or track.
Little man has gotten a little feistier with diaper changes recently, where he thinks it is a fun game to try to run away or get up at every change, so it's been wonderful having DH at home to take care of little man's changes so I don't have to do so.
Other than that, now that we've actually made it through when little man was born, it would be kind of nice for little lady to hold out until after Christmas. I was somewhat sad at the prospect that we wouldn't get to celebrate Christmas with little man like we normally do, especially because this year I think he will be MUCH more into it than last year. Now that we are so close to Christmas, it'd be great if little lady could just hang in there for a few more days at least.
Although, DH and I were talking, and we're both now betting she's going to be past due.
We hadn't thought about it much- or talked about it before- but we both wonder if since they had so much trouble at the beginning of our pregnancy finding little lady until our later early ultrasounds, if she just needed the extra time to develop. That would also explain some of the later ultrasounds where her growth wasn't quite as much as they'd expected either. I know that my estimated due date is correct because I was charting when I became pregnant and I know the date of my ovulation, but I think that was part of the reason why we were told we'd miscarry in the beginning. She just was taking her own time and hadn't developed as fast as the doctors thought she should have been. It wouldn't surprise either DH or I if the same thing happened with her birthing.
Until little lady decides to join us, we'll patiently and happily wait until she is ready- while simultaneously soaking in the last few days of being a family of three.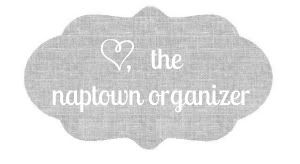 Pin It