One of the things I love most about having a baby is the support we receive from my parents.
It isn't a big secret that I rely fairly- okay, quite- heavily on my parents.
My mom & dad are excellent people. Growing up in their love and care, I would not have changed a thing. They are hard-working, honest, kind, and loving people. They put the needs of their family above their own in many situations. They are still ridiculously in love with each other and have an immense amount of respect for each other after 30+ years of marriage.
Really, they are my idols.
When I had little man, my parents were available at the dial of a phone. As soon as we called them to say my water had broken, they threw their bags in the car in the middle of the night and drove down to be with us. They came to our home, let our dogs out, stayed with the dogs, and waited very patiently for the call to join us at the hospital. Once I was close to the pushing stage of labor, they drove to the hospital and again sat patiently in the waiting room until little man was born. At that point, they still gave us time to spend as a little family of three before they came in. I'm pretty sure they were at the hospital that night with us until at least 1 or 2 in the morning!
While we were in the hospital, they stayed at our home with our dogs, visiting when we asked them to during the day, giving us complete respect of when we needed some time alone.
After we discharged from the hospital, my parents left and went back to their hometown, in order to give us time as a new family of three to figure out the logistics of having a new baby. They stayed at their home, which I'm sure was really difficult as extremely excited new, first-time grandparents, until DH went back to work.
When DH went back to work, my parents returned and spent a week with me and little man, helping with anything I needed. They prepared meals for us, they gave me rest and breaks to shower or sleep, they offered words of encouragement, and they helped keep our house in order.
And they planned to follow/have followed the exact same routine I just described with little lady's birth.
Part of the reason I feel that I fell into the role of a mother so easily with little man is because of the support and example my parents have always shown me. Having them around for the first stage (and every stage thereafter!) of my children really makes me feel so, so very lucky.
I love you Mom & Dad!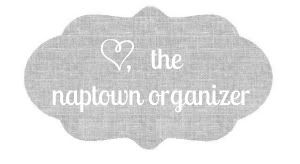 Pin It