As Thanksgiving comes to a close every year, many friends and family I know run out to the stores either very late on Thanksgiving night or very early in the morning on Black Friday.
I have gone Black Friday shopping once and will never go back.
Here's why:
- Let's start out with a reason you'll all expect from me. I typically buy used. To me, it makes a lot more sense to buy a gently used, gently loved toy at a much more decent price. It saves on money but also waste, as there isn't as much packaging that comes with a used toy. Also, my little man is small enough that he doesn't care where it comes from, all he sees is a new toy.
- People get hectic and buy random stuff they don't need on Black Friday. I mean, isn't that the whole point? The stores love plenty of lines and tons of people grabbing up whatever they can find like we have no manners as a society, because their pocketbook benefits. And, while it may be fun, if you don't have the extra cash laying around, you really don't need to be spending it on that movie you never would have bought anyway, but that you got the BEST deal on...
If you are going to look for specific items, make a list, and stick to that list. Give yourself a budget and don't go over it by buying something you never needed in the first place.
- Many items are marked up specifically for November to be "marked down" for your fabulous Black Friday deals. Things like toys, some electronics, and some housewares, for example, are much less expensive in earlier fall (say October, or even early November) than they are even with Black Friday deals. Your best time of the year to shop for Christmas is either right after Christmas (for the next year) or for a few months prior to December. Although, do check for late Christmas deals, as some retailers will provide great deals for super-late shoppers in the few days before Christmas.
- And then there are my personal reasons, mainly because I just don't like shopping. Much less, on the busiest day of the year. I'm not a fan of crowds, people who haven't slept the night before, or those who haven't quite worked off last night's wine. People tend to become even less inhibited in their words and actions in large crowds, and most of the time it is less than pleasant. I'd rather be spending the day enjoying my family, not fighting with random people sorting through the same bins of junk for sale.
Maybe my opinions are because I never went as a child with my family, or because- again- I really don't like shopping at this point in my life. But I just can't shop Black Friday.
Do any of you shop Black Friday sales? Are there any tips you have to actually get good deals on things you really want or need to buy?
(If anyone has Black Friday grocery shopping tips- I would be totally in on hearing those!) :)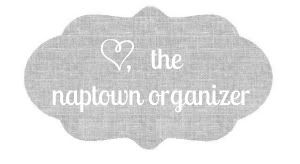 Pin It