I've had several requests recently to highlight the products I'm using on my body while pregnant, so I'm going to take a few minutes today to run down the list!
As many of you know, I keep a pretty close eye on what chemicals I'm putting on my body. This pertains to my make-up, hair products, lotions, deodorant, etc. While I recognize that moderation with iffy products is key, during pregnancy and breastfeeding I become a little more fanatical about my products, as I'm passing any chemicals straight along to my babies.
Here are my current products!
Hair
As I mentioned in my recent product review, I've been using J.R. Liggett's Bar Shampoo, and love it. I've also intermittently been using the California Baby Hair De-tangler on days where I haven't brushed well enough before I wash to comb through my tangles.
That's it on hair. Pretty simple, right?
Deodorant
I've still been using Crystal deodorant on the whole, although I will say there have been a few days I've been a little stinky or more sweaty than normal. On those days, I've opted for a small bit of Tom's deodorant or deodorant/antiperspirant as well, but that has only been a few times.
Lotion
I've mainly stuck to using the J.R. Liggett's lemon lime oil body lotion or my long-time go-to of pure, organic coconut oil as a lotion. As mentioned in my review post, I apply at night after a shower so that when I wake in the morning I have that nicely moisturized but not oily feel to my skin.
Make-up
I think the biggest of offenders can be makeup when you are considering introducing toxins into your body, so- while not always possible- I try to be as careful as I can with my make-up. I'm currently still using most of my make-up products from The All Natural Face. I use their Midas Vegan Concealer, Porcelain Rose Vegan Foundation, Vegan Blush Beautiful Mineral Blush in Cocoa, Wedding Day Vegan Mineral Glow, Clear Vegan Lip Gloss, and an assortment of their Vegan Shimmer and Matte Eyeshadows.
Yes, those are all vegan products, but vegan doesn't mean free of chemicals. However, The All Natural Face uses as many organic ingredients as possible and tries to use the most pure and natural ingredients in all of their make-up options.
I've tried The ANF's mascara and eye liner, however was not a huge fan. I'm currently using Physician's Formula Organics Mascara and- for lack of a better option- my old Smashbox cosmetics vegan eye liner. If anyone has better natural eye liner or mascara options, I'm completely open to trying new options! I just haven't found anything safer that WORKS for me yet.
Toothpaste
Because- yes- you can put a lot of chemicals straight into your mouth with your toothpaste as well! I've been using Tom's of Maine children's toothpaste with fluoride recently, because I tend to stray away from full-fledged adult toothpastes and anything with whitening benefits while pregnant.
Nails
My nails have actually been mainly a non-issue this pregnancy. I'm a huge fan of sparkly (and terrible-for-you) nail polish on my toenails, but I've also been a big slacker on that. I haven't used any nail polish on my fingernails this pregnancy and have done my toes about twice. I plan on getting my toenails done (with the same sparkly-bad-for-you polish I mentioned above) before my due date as a last pampering sort of thing, but again, moderation is key. I don't think I introduced a crazy amount of chemicals to my unborn child by painting my own nails twice and getting them done once in my pregnancy.
_________________________________
So there you have it.
Those are pretty much the only personal care products I've used this pregnancy. It's a pretty short list, but those products keep me looking (and smelling) fresh and presentable without all the added toxins and chemicals.
What do you think about my choice of products? Do you have any recommendations for me? What natural products do you use that you love or hate and why?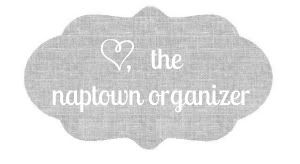 Pin It