Most of you know that I try to keep my personal and body care products fairly healthy, and while I'm pregnant I feel especially compelled to use safe products.
Prior to becoming pregnant again, I blogged about how I didn't wash my hair with shampoo, only with baking soda and apple cider vinegar. Sadly, once I became pregnant, I couldn't keep it up.
Pretty much all the old wives tales regarding having a girl were true for me, as I immediately began to look and feel like a teenage boy because of how much grease I began to produce in my first trimester. My whole face broke out, my hair became incredibly greasy, and I just looked like a hot mess. I tried to tough it out with my normal ACV/BS routine, but it soon got to the point where I needed something stronger to clean my hair.
Based on the recommendation of a few other crunchy mamas, I heard about J.R. Liggett's hair and body products. The J.R. Liggett Company is an awesomely crunchy company who makes products from 100% natural oils with no animal products, petroleum based detergents, or sodium lauryl sulfate. The products are meant to wash your hair without stripping it's natural oils, which sounded like a great alternative to conventional shampoos to me- especially since I'd gotten my hair to only washing once or twice a week without using shampoo.
Luckily, the J.R. Liggett Company was kind enough to send me a few samples to try of their products. The products I received are as follows:
Virgin Coconut and Argan Oil Shampoo Bar
Shaving Foam
& Lemon Lime Spray Body Oil
Let me just say with 100% certainty that while I was provided these products free of charge for this review, that I was not compensated for this post and that my opinions are entirely my own.
I LOVE these products.
From the extremely minimal and partially recycled/recyclable packaging they arrived in to the fact that they are completely, 100% biodegradable as they wash down the drain, these are great personal care products.
Let's start with the shampoo bar. I received these products in mid September and have been using them every shower since. The bar shampoo- which looks just like a bar of soap- is not even close to being halfway used at this point. Not only is it extremely long-lasting, but the bar shampoo really gives me that lather I missed while using ACV/BS washes. After washing, J.R. Liggett's bar shampoo rinses out very cleanly and didn't seem to leave any residue on my hair. A quick comb through with a wide-toothed pick after hopping out of the shower, and I'm good to go. I typically let my hair dry overnight and it lasts for 3-4 days on one wash with no grease whatsoever. The Coconut and Argan Oil shampoo bar gets an A+ on my list.
J.R. Liggett's shaving foam was the next on my list to review.
Here comes some TMI, so plug your ears.
I'll be honest. I'm not super dedicated to shaving. I mean, I shave... sometimes... Yep.
The first time I tried the shaving foam, I was pleasantly surprised. The bottle was smaller than I expected it would be, but I found that 2 pumps of foam covered each leg completely. The foam did have a slightly manly smell to it, but I didn't notice the smell lingering after I rinsed. What I did notice was that my legs felt much more moisturized after getting out of the shower than when I didn't use the shave foam. I will say though, that because I don't shave all together that often, and I have already used the entire bottle in just around two month's time, that I'll give this a B+.
The last product I tried was the Lemon Lime Spray Body Oil. The Lemon Lime Oil contains oils like almond, jojoba, and avocado, as well as aloe vera and vitamin E. The smell is really crisp and fresh and the oil covers well with a small amount. I typically apply the oil lotion after my shower at night before bed. That way, the oil moisturizes my skin overnight and I wake up with the perfectly soft but not greasy feel to my skin. The Lemon Lime Oil gets another A+ on my list, and I've been alternating this with my forever love of straight coconut oil as a lotion.
If you haven't heard of
J.R. Liggett's
, I highly recommend you head on over to their website and check out their products. In addition to the products I reviewed, they also make lip gloss, body wash, and even pet shampoo! Thankfully these products have helped me get through the still-hormonally-greasy pregnancy hair and skin and come out looking fresh and smelling great!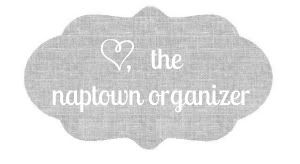 Pin It