For those of you that follow The Naptown Organizer Facebook Page, you've seen that each and every day this month, I've been posting something for which I am thankful. It has actually been really nice and extremely helpful in letting me see just how much I do have to be thankful for in my life.
On this Thanksgiving Day, my heart is swollen with love for my family, but especially for our daughter who is soon to be born.
Both little lady to be and I myself have fought hard to get to this point. From being told she had miscarried in the first trimester, to not taking the medicine they gave me to remove her from my body, to her tough little body fighting through each and every obstacle to grow and flourish within my belly- we've fought together.
Pregnancy was a difficult position to understand at times while I was growing little man. Would he love me? Would I immediately fall in love with him? Would he know me after he was born, just like he had when I was carrying him?
As a first time mama, I was uncertain and unsure, hoping for the best- but not really knowing how everything happened.
With this child, our baby girl, she and I have already been fighting for a common purpose. We are not only tied by the umbilical cord that connects us right now, but by the love we've had for each other to make it to this point.
I strongly believe that she has heard my words pleading to her to stay, my prayers of hope for her well-being and development, my tears of absolute pure joy and relief when she was not just okay, but doing amazing at every ultrasound we've had. I know that she can feel what I feel and I am so thankful for that, because I know that means she understands the depth of emotions I have for her.
When I first became pregnant with this child, I did wonder if I'd love her as much as I love my son. I thought to myself, how is that even possible? I've never loved anything in the way that I love him- the love for little man has been life-changing for me.
But I know now, that I do already love her in just that perfect, world-altering way that I love little man. Because she has never existed in a shaded frame. It has always been black and white whether she was with us still or had left us. And that allowed me to love her as a daughter, as a child, and as a person, and not just as a concept. She is, and has always been since the beginning of this pregnancy, heavily real to me.
So, while I will be thankful for my entire family and close friends as we sit down to dinner tonight- for my amazing husband, my beautiful son, and for all of the rest of my extended family- I will especially be thinking of just how thankful I am that this little girl and I have fought to be there, celebrating together.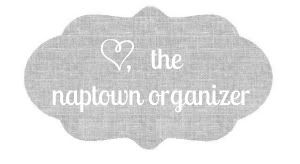 Pin It