I am at that point in my pregnancy where I've realized that in just a few short WEEKS, this new baby will be with us.
This pregnancy has always been, for me, about getting to that next big thing.
In the beginning, it was living day to day (really ultrasound to ultrasound). It was waiting with a rapid heartbeat, clammy hands, quick breaths- all mine. It was hoping and wishing I would get just one more day with this beautiful child inside of me when her future was so uncertain.
As the pregnancy progressed beyond the initial fear and feelings of loss, it became about each milestone as we passed it. Again, this was typically measured in ultrasounds for me. The NT scan, the anatomy scan, the 26 week check-in scan, and now even, coming up on the 31-32 week check-in scan.
I've found myself just thinking still about getting to that next big thing. But, in all that time, the pregnancy has been progressing, and now I am only around 60 days away from this new baby's arrival, if she goes to 40 weeks, which little man did not.
It has just begun to hit me that the next big milestone/accomplishment is her birth.
And with that, I've realized just how much I need to do before she comes. Because I'm a planner, I'm going to write it all out and hopefully put some order in my life. I'll update later on how I'm doing. And, by later, I mean, in a few weeks, because who knows how much longer I'll have!
- Tear apart car seats (new baby & little man's), wash, and re-install in both DH & my cars.
- Wash/sanitize bottles.
- Call insurance company, try to get started on getting my new pump.
- Bring bassinet up from the basement and wash all linens.
- Dig through all little man's tubs of old clothes in the basement to find onesies/socks/anything unisex that can be used again. Wash said clothing.
- Reorganize the new baby girl clothing in the nursery room dresser so that it is in some semblance of order based on sizes and functions (pj's versus outfits).
- Pack hospital bag.
- Finish little man's toddler room. Secure dresser to wall, finish spray painting wicker baskets, finish painting oars, finish organizing book shelf, find picture frames and pictures for book shelf. Send out fabric for bunting flags and hang them when they are done.
- Transition little man into said toddler room.
(Cross your fingers for us!)
- Make and go to endocrinologist appointment.
(Oh, yeah, I didn't mention that yet? Yes, now my thyroid levels are off, so I get to meet with another specialist this pregnancy. Joy.)
- Meet with our doula.
- Make freezer meals.
(Beth- I'm looking at you! Let's get a date picked out!)
- Stock up on groceries/pantry staples we'll need after the baby (such as milk for little man, snacks, bread to freeze, easy dinner options like macaroni & cheese, etc.).
- Buy a new video monitor for little man's toddler room.
- Wash boppy and boppy covers.
- Submit all required FMLA/STD paperwork. Finish all discharged charts, orient maternity leave coverage SLP to all of my clients. Finish getting all co-workers competencied on the Visi-Pitch equipment.
- Clean the carpets.
- Deep clean the heck out of the house.
-Stock up on all new baby basic need stuff that I used last time around, like breastmilk storage bags, newborn disposables for the hospital, Lansinoh soothing gel pads, etc.
- Finish all of the little baby proofing tasks we've been putting off because we're able to keep an eye on little man all the time now.
- Even if we can't get out for a real date, at least order in pizza one night and watch a few movies just DH and I after little man goes to bed.
- Put my feet up for like 10 minutes before this baby comes?
I'm anxious just looking at this list.
Okay, help a mama out here. What am I missing?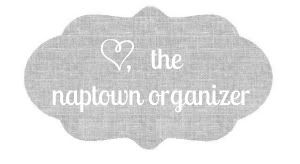 Pin It