Hey all! Welcome back to the Mommy Makeover Challenge! We're on day three of a seven day challenge, so if you are just finding the challenge now, you can still join in! Check out the rules here!
How long did it take you to get ready? This is a work day, so probably in between 15 minutes and 20 minutes, as I like the snooze button in the morning.
What did you do differently than your normal routine? Well, as you can see from my classy, obligatory, work bathroom picture, I'm wearing scrubs underneath my jacket. Although, I did pull out a jean jacket and straightened my hair.
Did you go anywhere outside of the home? Where did you go/what did you do? As I said, work. Wednesdays are kind of a boring clothing day for me.
Did you feel any differently? Not really, today. I ditched the jacket after about 20 minutes of running around the doctor's office in which I work on Wednesdays. If anyone can think of some cute ideas for making scrubs a little more fashionable, let me know!
How did you ladies do on day three of the challenge? Link up or let me know in the comments below!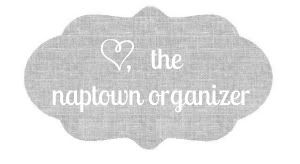 Pin It