Hey all! Welcome back to the Mommy Makeover Challenge! If you're new here, or just finding the challenge, we're on day four of a seven day challenge, so you can still join in! Check out the rules here!
I've added in two pictures for today, I'll explain why below :)
How long did it take you to get ready? A little bit longer than normal, maybe over a full half hour, but this is mainly because I don't go into work until much later on Thursdays so I can be slow!
What did you do differently than your normal routine? This is where picture number two comes in. I got dressed in my not-dressy-but-not-jeans outfit for job #2 today like I would most Thursday mornings, but instead of ripping my nicer clothes off the second I walk in the door to grab a pair of yoga pants, I actually STAYED in my khaki pants and top, and added a little jacket to it to run some errands.
Did you go anywhere outside of the home? Where did you go/what did you do? When I got home from work in the afternoon, DH, little man, & I ran a ton of errands, buying spray paint for some craft items, getting light bulbs to fix the broken ones in our bathroom, did a bit of grocery shopping, etc.
Did you feel any differently? I completely did. It took absolutely ZERO effort to actually just stay in the clothes I was already wearing for a little while longer, and while walking around the stores, I was NOT that schlumpy mom in stretch pants and a t-shirt. Even though I probably didn't look amazing, it felt so much better and I think I was carrying my head a little higher knowing that I made it out of the house- pregnant, with a toddler, and a husband in tow- and still managed to put myself together.
How did you ladies do on day four of the challenge? Link up or let me know in the comments below!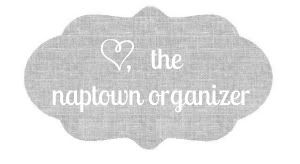 Pin It