Hey all! Welcome back to the Mommy Makeover Challenge! If you're new here, or just finding the challenge, we're on day five of a seven day challenge, so you can still join in! Check out the rules here!
Obviously, it's another work day, as I'm back in scrubs. It was also before 6:30a when this picture was taken, so if I look like I want to crawl back into bed, it's because I did. :)
How long did it take you to get ready? Maybe 15 minutes again today. I seriously need to stop hitting the snooze button. I had showered the night before, about a half hour before I went to bed.
What did you do differently than your normal routine? As I mentioned before, my morning routine on workdays is to brush my teeth, brush my hair, slap on some make-up, and try to run the straightener through my hair before I throw on some scrubs and grab a Larabar as I run out the door. Today was no different.
Did you go anywhere outside of the home? Where did you go/what did you do? I didn't go anywhere out of the ordinary, but on the days that I work a long shift, by the time I pick up little man and get him & DH fed, it is time for the bathtub for little man and then bed. At that point in my day, my ankles are too swollen to carry me anywhere else!
Did you feel any differently? If by differently- you mean uncomfortable - because my hoodies and zip up sweatshirts are barely fitting now- then yes! :)
How did you ladies do on day five of the challenge? Link up or let me know in the comments below!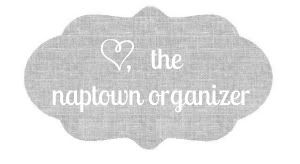 Pin It