Since the Mommy Makeover Challenge, I've decided to break out of my rut with my hair as well.
If getting dressed in the morning wasn't as hard as I thought it was, actually doing something other than just air drying and straightening the ends of my hair couldn't be that tough either.
My first attempt, which you saw on
day two of the challenge
was the braided headband. I'm a HUGE fan of braids, especially after little man was born. You all know by now that I only wash my hair 1-3 times per week, so anything that can stretch me a few days longer between a wash is really helpful. By adding a quick braid of my locks (especially the front of my hair which touches my face, thus getting greasy more easily), I can easily stretch my hair an extra few days between a wash.
I really appreciate that you can sleep in a braid as well, which really helps my schedule in the morning. I've found that if I shower immediately after we put little man to bed, and do something to my hair that night before I go to bed, like an easy braid, that it looks perfectly messy by the time I wake, and I'm ready to go on my hair for the day.
While I've done a braid of my bangs for several years now, I'd never actually used a braid as a headband. So, when I saw
this tutorial
on Pinterest, I was really excited to try it out! Check out the final product below, and then I'll explain just what I did to make this look work!
This method was extremely easy if you know how to make a simple braid. I did not use any products with this hair style, only a small clear elastic hairband and one hair pin.
To begin, I grabbed a small strand of hair from the right side of my head. I part on the left, so pulling hair from the right side was a better option, as it left more hair on top to cover. In the original tutorial, she used a much more neat looking piece of hair, sectioned into a small square. But- let's be honest- I'm a mama, I grabbed some hair, braided it into a long band, and didn't mind what the underportion of hair looked like, as it will be covered anyway!
One thing I found to be really helpful was to continue braiding almost to the very end of the strand of hair. If your hair is not very long, you may have a problem with getting your braid to be long enough. However, if your hair is pretty long, you shouldn't have any trouble.
After you are finished with your simple braid, tie it off on the bottom with your small, clear rubber elastic. I loved using the clear version because it was so small it kept the closure of the braid from getting bulky or sticking out on the other side.
Then, just as simple as the braid was, flip it over your head. You'll have to decide based on your hair how much bang you'll want to keep in the front.
The picture below is what your braid will look like underneath with your hair pulled back.
The next step is to grab one bobby pin, and secure the braid in place where you'd like it to land. I used the below picture as an example of where I stopped my braid. I actually did also find a shorter bobby pin (about half the size of this one) and flip it over so that the ruffled edge faced toward my skin. That way, I didn't have the bobby pin sticking out when I placed the hair on top back down over the braid.
After you secure the pin in place, pull your hair back down on both sides and you're done! So simple!
Here's another picture of the finished product:
I braided this the night before (hence my ratty t-shirt I wore to bed) and woke up to it looking just right- a little messy - the next morning. In the original tutorial, the blogger goes on to show how she teased her hair up in the back, which I did not do, but is always an option as well. Overall, this was a win for me- easy, cute, and simple. This is such an easy way to amp up your hairstyle for the fall!
Do you think you ladies will try the headband braid?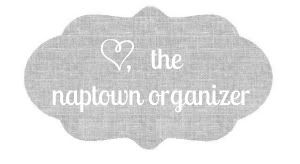 Pin It