I did a baby pool last pregnancy with little man, and it was really fun to see what my friends and family guessed about his arrival, so I've decided to try it again this time around!
Below is the link to my BebePool.com page, where you can head over and take a guess on all the little details about new baby girl. You can guess on birth date (my actual due date is December 28th, for your reference!), time delivered, weight, length, hair color, eye color, and even names!
For every entry, you will be scored on how correct you were once I enter the actual birth information after baby girl makes her arrival. There isn't a prize for this one- it is just for fun!
So, join in, and tell me how you think baby girl's arrival is going to go!
Here's the link:
The Naptown Organizer's Baby Pool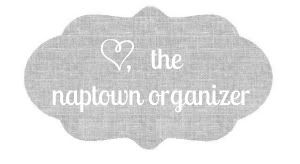 Pin It