(Have you entered the Boba Carrier Giveaway? Find it here!)
I recently made an amazing discovery.
Honestly, it's almost as good as Pinterest. Actually, no, I'll say it. It's better than Pinterest.
I recently discovered my local Facebook Marketplace pages.
Several friends were recently discussing ways to buy and sell used items for their children, and they had highly recommended using a Facebook Marketplace page. I'd never heard of these pages, so at first I had no clue what they were talking about.
Apparently these pages exist to serve as a local way to save money (or earn money if you're selling) by purchasing used toys, clothing, furniture, and home goods. My friends invited me and now I am a happy member of a boy's clothing page, a girl's clothing page, a kid's clothing page (for both), a women's clothing page, a furniture page, a toy and game page, and a general marketplace page.
You know how you can sit on Pinterest and scroll through pictures for what seems like hours? Well, you can also do this on a Facebook Marketplace page. The items are never-ending, used, and low cost. Not to mention, since it is local, you don't have to pay shipping, you just stop by the person's home and pick it up.
I purchased a used Mamaroo in complete working condition for $60 the other day, which normally retails for $200!
I also saw a Beco Butterfly 2 baby carrier listed for $40. The one I saw on the site retails new off of Amazon for $140. Not to mention children's books for $1 or less each, sleepers in great condition for $1-2, bikes for less than $10, wooden/high quality high chairs for $20, the list goes on and on.
I mean, these are crazy, cheap deals.
If this is the first you're hearing of Facebook Marketplace pages, ask around to your friends. If they haven't heard of it, do a Facebook search for your town name/county name and the words Marketplace or the category for which you're looking. If all else fails, start your own webpage and invite your friends. They'll probably invite theirs, and then you'll have a nice little market of your own!
Does your area have local Facebook Marketplace pages? What has been your best score?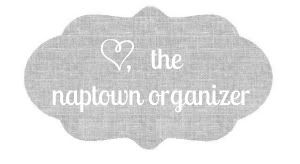 Pin It