It is such a simple and easy way to keep your kiddo right where they need to be, up close and snuggled into you! One of my favorite babywearing options is a soft structured carrier, or what I tend to call a pack carrier- because they honestly remind me of a backpack.
I've talked before about how we own an
Ergo baby carrier
as well as several other non-soft structured carriers in our household. One of the main reasons I love a soft structured carrier is because you can wear it for long periods of time without feeling sore or uncomfortable, and with all the snaps and straps, you know that your child is tucked in tightly to you and very secure.
I recently was given the opportunity to score a Boba Baby Carrier 3G and test it out to share with my readers, and I am so happy I did! Since my other soft structured carrier option at this time is the Ergo, I'll focus my review on a comparison of the two products.
But first, here are a few pictures of little man and I enjoying our Boba 3G at the zoo!
(You'll notice in these pictures that he is riding a little bit low- with his legs a little bit more straight and less 'frogged' than I would have liked- mainly due to the fact that I am almost 30 weeks pregnant. I'll talk a little bit later in the review about how I could have fixed this, and now do fix this easily, with the provided accessories that came with the carrier.)
Let's just pretend I still fit into my fleece...
Carrier pictured in the Soho print
There are many, many reasons why I love our new Boba 3G, the first being that the print is ridiculously cute. Besides the "ZOMG the cute is overwhelming me!" moment I had when I opened the package, there are tons of logical reasons why I'll choose this carrier over the Ergo.
To start, I am obviously pretty pregnant, and will be wearing a little squishy babe in just a few short months. To be able to wear new baby girl in the Ergo carrier (by itself- carrying babes from 12-45 lbs), I'd need to buy an additional infant insert for $25 (in addition to the carrier cost) to fit a 7-12lb baby. The Boba 3G comes ready to wear a babe 7-45 lbs with no other accessories required. Based on the instruction manual that comes with the Boba 3G, by simply folding over a part of the carrier, you create a higher rise and can wear little babe right up where they are babywearing safe and kissably close to you.
Another feature I loved was all the pockets and gadgets the Boba 3G came with, standard. Our Ergo carrier has two pockets on the front of the carrier- one to hold the hood to cover baby's head & one zippered area for keys/wallet/etc. The Boba not only also comes with a napping hood and pockets (although these are placed in the waistband), but it comes with my favorite feature- a purse strap holder. With the Boba, you are able to snap your purse or diaper bag strap onto the shoulder strap, so you're not constantly fussing with it falling off of your shoulder while wearing your little. This is a design feature that I really, really enjoy.
As I mentioned above, little man rides a bit low while I'm pregnant because the waist strap has to sit under my baby belly, and this caused him to have a straighter leg and less 'seated' position than I would have liked in these pictures with the Boba. I typically have the same problem with our Ergo babywearing while pregnant. However- with the Boba- I'm able to quickly remedy that by attaching the included (read: no extra charge) foot straps onto the waistband. These put little man's hips, legs, and spine into a healthier and more natural position. These foot straps are not available on the Ergo carrier.
One of the last reasons that I really, really enjoy the Boba carrier is how easy it is to adjust. While the Ergo is also easy to adjust, the Boba is more customizable. For example, in the picture below you can see that the shoulder strap adjusts both on the portion of the strap closest to the seat of the carrier as well as the end of the strap. I've heard this is great for nursing, although I've not personally nursed little man in this carrier.
The chest strap adjustment is also much easier in the Boba. The Boba's chest strap almost slides up and down a track easily, but still stays put where you want it, while the Ergo's chest strap requires you to slide a buckle over an additional strap up and down (kind of like you adjust your bra straps) that while it works, and is easy, isn't as easy as the Boba.
I also find, as you can see in the picture below, that the Boba straps tend to be just a bit more curved at the level of the shoulder, and are just a bit more comfortable. Although, that is a personal preference on wear, and you may find it feels differently based on your body style.
Overall, if you couldn't tell already, I LOVE our new Boba 3G Baby Carrier.
And, because I love it so much, and the
Boba Family
team is so awesome, we're going to give a carrier to you! The winner of this giveaway is going to get to pick not only what carrier you'd like from Boba (a Boba Air, a Boba Wrap, or a Boba Carrier like I reviewed above), but you also get to choose what color or print carrier you'd like to win as well!
(Sadly, dear Canadian friends, this giveaway is only open to those of us who reside in the US.)
a Rafflecopter giveaway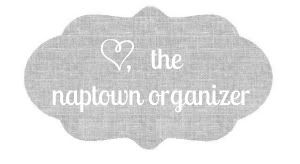 Pin It