This post was from a few weeks ago. I didn't quite have it in my heart to post it until now, but little man is officially done nursing. Since this post, he stopped completely, and has not asked to nurse one time. I'm thankful for the wonderful nursing relationship we've had that lasted 19 months, but also feel very bittersweet still about it being over.
I should be sitting here feeling really proud of everything we've accomplished, little man & I.
But, right now, tears are the only thing that is happening.
We'd only been nursing 1-2 times per day now with little man at 19 months old, but this past week I worked more days than I normally do, Wednesday through Sunday. Little man nursed for the last time on Friday night.
On Saturday, I didn't offer, and he didn't ask. We gave him a cup of coconut milk, and he was a happy camper.
On Sunday, I didn't offer, and he didn't ask. Again, little man had a cup of milk and was happy. He even learned the word for milk to talk about the drink in his cup, which made me cry a little more. I don't know why, but I always thought that when he started saying the word milk, it would be in association with the kind that I provide him.
Now I sit here, on Sunday night, long after little man has fallen asleep, thinking that we are probably finished nursing.
I'm worried he may ask to nurse tomorrow morning and I have nothing left to give him after not nursing for three days, but I'm also worried he won't ask and won't need me for that any more. Logically, I understand that our nursing relationship wasn't going to last forever, and my being pregnant probably made it less likely to succeed due to a smaller supply and probably a different taste to my breast milk. But emotionally, it is a really, really tough night for me.
I know in my mind that little man isn't a baby any more in many ways, but in my heart, I still see him that way.
He is still a baby to me.
He is still my baby.
While I am so very thankful for our baby daughter on the way, and I am so hopeful to have a long-lasting and as mutually beneficial nursing relationship with the new baby after her birth in December, it doesn't take away any of the sting that this part of my relationship with my first child is over.
Back in the early days of breastfeeding little man, I longed for the days of not having to cart a pump around with me, to be able to leave the house for more than 3 hours without having to return to nurse or pump, to have my body back to myself again.
I know that I carried little man and my body will always be partly his, as evidenced by the stretch marks he left behind for me to keep, but without this part of our relationship, it just feels the connection has become less concrete, less tangible. I obviously am continuously, extremely connected to my child, but it just feels very different tonight, not being able to show him my love in that specific way.
I've previously heard several quotes referencing parenting being about teaching your child not to need you anymore and learning how to let them be free and find themselves without you. Well, if this is any indication of how that feels, being a mother is going to be both the best and the hardest thing I've ever done.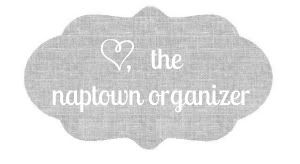 Pin It