I know, I know. I missed last week's link up. I'm sorry!
I'm trying to fiddle around with my days a little bit, and I'm wondering if Friday might be a better day to post the song share link up each week. What do you guys think? Let me know in the comments below.
Onto this week's song share.... you had to know this one was coming!
My absolute favorite band has been the same for over 15 years, since my parents took me to see them play at FarmAid when I was maybe 13 years old. Yep, it's still the Dave Matthews Band, and I still love them just as much as I did 15 years ago. They are coming out with a new album that releases and is available September 11th, so I thought I'd share a little love with their first single from the new album Away From the World. The song is titled "Mercy" and I am liking it. I'm a big song quote person, and one of my favorite quotes from the song is "Love is not a whisper or a weakness, no, love is strong."
Enjoy!
(Also, FYI, you can always just post a link to your favorite song/video on YouTube into the InLinkz link up below- you don't have to have your own blog to participate!!!)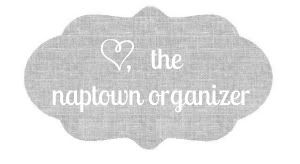 Pin It