Based on my blog and Facebook page pictures, you guys know I've been working on little man's toddler room recently. Our plan is to (hopefully) get him moved into his toddler room with toddler bed prior to the new baby coming in December.
Since DH and I met on the rowing team in college, we thought it'd be fun to make little man's toddler room into a nautical/rowing/boating themed room. Here are a few pictures of our progress below:
Room decor and colors
The beginning of an AWESOME quilt my aunt is making for little man
And my favorite part, the fish
As you can see from above, little man LOVES the wooden fish I purchased to add little accents around the room. I'm not exactly sure of the placement of these just yet, but I'm trying to incorporate them into the curtain tie-backs and around the room as decor. The company I used to purchase these items was The Seaside Company on Etsy.com. They have TONS of cute nautical-themed decor items that are so sweet and carefully handmade. I purchased the "Lilly's fish- you pick three colors" to customize my order in the exact colors we wanted, and asked them to give them more of a worn look. You can order these fish in a wide variety of colors to suit your needs as well!
The Seaside Company also offers adorable mobiles, wreaths, and other decor items in their Etsy shop. During the fall, they begin to shift their items to address holiday needs, such as ornaments and holiday decor. The Seaside Company has recently added nautical cake toppers for those little boater's birthday parties. :) The lovely owners of the shop, who are really easy to work with- and FAST in their production and shipping- were kind enough to offer a 20% off discount to my readers. For two weeks after this post publishes, feel free to head on over to their shop and place an order for 20% off using the code EXCLUSIVE20 when you check out!
Happy Shopping!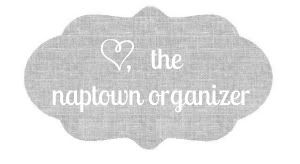 (I was not compensated for this post, the opinions presented are all my own!)
Pin It