(Have you entered the Baby Connect iPhone, iPad, and Android app giveaway yet? If not, find it here!)
Last Halloween, we were lucky enough to be given an adorable hand-me-down lion costume from a cousin of mine, which little man wore happily for most of the day.
(There were also little footies, but those didn't stay on quite as long!)
This year, we needed to actually purchase a costume for little man. While he is so little, I have a few requirements for Halloween costumes. I want the costume to have as few pieces as possible. The less he can take off himself, the better off we are! I'd love the costume to be soft and comfortable. Some costumes with plastic pieces and crunchy fabrics are great for older children who understand the whole dressing up bit, but for littler ones, I personally prefer them to look cute but be comfortable at the same time. (Thankfully, hats are never a problem for us as little man really likes wearing his hats.) I also want it to be something that is easily washable, in case of random spills or poopsplosions. Mostly, I want it to be cheap. I don't mind spending just a bit more when they are older, and can use their Halloween costumes for dress up throughout the year, but at this age, he's not going to be pulling out old costumes and playing dress up. By the time he does, these costumes won't fit any more. So, the less expensive, the better, since he will only be wearing it one time.
Now enter in my favorite thing ever- Consignment stores :)
Our local consignment stores have begun to run sales on Halloween costumes for the past week or two. I checked around at a few stores, and found one that had a GREAT selection of baby, toddler, and children's costumes. And I was able to find this costume below, from Carter's, for only $4.
For whatever reason, I couldn't find the actual same costume on Carter's website (I think it has been discontinued?), but the costume I bought does not have feet, so little man can wear his shoes and walk around just fine. It also has a cute little monkey tail in the back. Retail price of this costume new? Around $35-40. So, I got this costume at up to a 90% discount.
So, since some of you may be out scouting for tips on consignment Halloween costume finds, here are a few helpful tips I've heard along the way:
- Check all zippers, snaps and buttons. My amazing cousin recently gave me this tip, and it has saved me a few times since from purchasing clothing/costumes that don't close properly.
- Watch out for stains. On cheap clothing for a dollar or two, I'm more apt to chance it and guess that I can get a stain out. For Halloween costumes, I tend to stay away from anything with a stain, for a few reasons. The first is that if there is a stain on it in the resale shop, chances are they haven't washed it or even tried to get the stain out, which means whatever stained the clothing has been sitting on it since it was worn the last Halloween. And that kind of grosses me out. Also, because I'm cheap, if I'm spending more than a dollar or two, I want it to look great!
- Only purchase costumes that you can wash. I always check the tags and labels to make sure it has washing instructions, and it doesn't look like a costume that will fall apart if I try to wash it. This seems like a common-sense tip, but we buy costumes for our children from regular stores all the time that can't be washed well, and I'd prefer to get out any chemicals from the manufacturing and shipping processes prior to my child wearing that item.
- Make sure all the pieces are there. Again, this seems like a common sense recommendation, but there were a few costumes I looked at that were very cute, and had a bag full of hats/tails/footies, etc. where everything looked great, except they were missing one key piece, like one of the two footies. Not necessarily really noticeable unless you are really scouring through the bag.
Hope these tips help!
What are you planning on dressing your children up as for Halloween?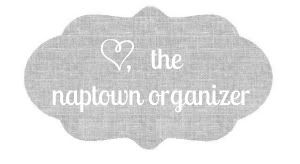 Pin It