Thanks to everyone for the recent link-ups! Don't forget that you can link up a song even if you don't have a blog, just add the link to the Youtube video into the Inlinkz below. I am trying a new Inlinkz option below where there is an ad on the post, but because of this you can link up a picture as well as a text to your link. We'll see how this works today, if you have any problems with it, let me know by email to thenaptownorganizer at gmail dot com!
This week's song share is courtesy of Mumford and Sons. I really like that they are folk-sounding without being too country, but still being somewhat poppy. If that makes any sense :)
As I mentioned before, I'm a huge quote person, and the opening line to this song really reminds me of my relationship with DH, especially on a work day. Here's the quote:
"And I came home
like a stone
And I fell heavy into your arms
These days of dust
which we've known
will blow away with this new sun"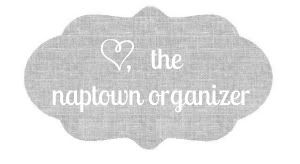 Pin It