(Check back in this weekend for the song share link-up, and then next week starts the Mommy Makeover Challenge on Monday!)
We made it to 26 weeks!!! I am really excited to say that there are less than 100 days left in this pregnancy; we are in the double digits, and as I'm writing this, I will hit the third trimester in less than 5 days.
I was completely hoping to come here for my next update and write all about how wonderful and amazing it was to finally be released from Maternal Fetal Medicine's care... sadly, that is not the case.
We went in for our 26 week ultrasound check up at 26 weeks and 3 days, as a last check in on the placenta and the problems they'd seen at our 18 week ultrasound. The placenta and uterine wall looked great. Baby girl's head size and shape, as well as abdomen/stomach size and shape were completely normal at this point. Baby girl's weight was at 1 lb 15 ounces, so almost hitting 2 lbs, again right within normal limits. While everything else looked completely normal, the MFM doctor came in after the tech and told us that at the 18 week ultrasound, baby's arm and leg bone length was in the 40th and 50th percentile, but now they were in the 8th and 10th percentile. She mentioned that while those measurements can be completely normal, because each baby does not develop like a textbook curve says they should, it could also be a sign of dysplasia, and that they'd like us to return for another ultrasound in 4-6 weeks to reassess at that point.
The doctor didn't seem to be worried- she said that she was sorry to even have to tell us that information, after everything else we've been through in the pregnancy thus far, because this is such a little thing- but that she'd want to see us back again for one more check.
Have I mentioned yet that I really, really hate ultrasounds at this point?
In about 5-6 weeks, I'll do another bumpdate (probably around 32 weeks pregnant) with an update from that ultrasound and also check back in on the rest of the pregnancy information. Now, onto the fun stuff.
When they did the ultrasound this week, they mentioned that baby girl was lying breech at this point, which I could have told them without the fancy equipment. She has been, for most of the time since I've been able to feel her, feet and bum down, legs kicking into my bladder and right hip area. At the ultrasound, she was in the exact same position, with her face looking out to my right side. This is definitely a completely different feeling from little man, who was head down for the entire pregnancy. When he kicked, it was into my ribs and could literally knock the breath away from me for a few seconds. It is a totally different feeling when they kick into your bladder and you feel like you're going to lose control down there for a few seconds, lol!
I feel about as big as I did last time around at this point, but really feel as if it has come on all of a sudden. There are still some days where I can wear a blousey top and people give me a little side eye but don't comment on my bump. But the days in which I wear something tighter or fitted I have been receiving a lot of comments. At one of my jobs the other day, I was asked (while wearing a more fitted shirt) if I thought I was going to make it until December. (I will be posting sometime soon-ish on all the lovely comments I've heard so far this and last pregnancy- make sure you tune in for that post, it's going to be fun times had by all as we celebrate the lack of pragmatic skills in our general society.)
I haven't really been getting specific food cravings lately, but I feel hungry all.the.time. There are days at work where I can barely make it until 10 and I'm looking for a snack (after eating at 6a). And as hungry as I am, my goodness am I twice as thirsty. There have been days in which I've drunk over 100 ounces of water like it was nothing, and still been thirsty. I've been keeping one of two 32 ounce jugs of water around constantly, whether at home or at work.
Thankfully, the issues with my blood pressure have seemed to resolve and my blood pressure is back in the normal range. I believe at my last doctor's appointment (not at the MFM appt, thankfully they don't take my blood pressure- I'm sure it'd be really high before the ultrasounds) my blood pressure was somewhere around 115/70.
My body seems to be handling the pregnancy well, although there are certainly times where I've needed to stop and rest, even though I always push too hard to get things done. I've also had to don my compression stockings for my 10 hour shifts at work or else my legs and ankles are huge and aching by the end of the day. I think I can justify it now to myself though, as our temperatures here have been dropping, and it is almost October. ;)
One last and major update I'd like to share is that we have officially secured our doula again for this baby's birth, and DH & I could not be more excited. Since she became a midwife in between little man and this babe (she was in training while she was our doula for little man), we weren't sure if she'd be able to join us. We found out just this week that she will be joining us for baby girl's birth and it really puts a sense of calm in my heart knowing that I will have the same support team of DH and our doula present during this birth, just as I did last birth.
To all my pregnant mama friends, how are you ladies feeling?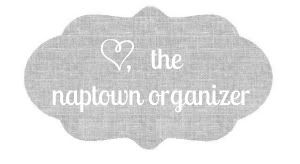 Pin It