The other day, I posted here for a link up about the baby items that I could not live without.
However, there are a TON of items that we did not use, or didn't use enough to justify the purchase. Here are some of those items:
1. Pacifiers.
We were given several pacifiers at the hospital (the Soothie pacifiers as seen above) and we purchased some of our own Soothies, a wubanub (the soothie pacifier attached to a beanie baby), and some Nuk pacifiers. Initially, as we were planning on breastfeeding, we weren't going to offer a pacifier. However, we changed our minds around day two in the hospital. :) Although we decided to offer it, whether he would take it was another story. I believe little man just mildly tolerated the pacifier until he found his thumb, and that was that for pacifiers. Completely not worth the money.
2. Boob cream.
Not that I didn't use the cream in the beginning, I certainly did. But we just purchased WAY too much of it and in WAY too many brands. I had some from Medela, Lansinoh, Earth Mama Angel Baby, and a few other brands. And I had multiples of each brand. Looking back, I wish we would have purchased 1-2 tubes (one for the first floor, one for our second floor) and left it at that. I have tubes of boob cream stashed away all over our house and I have a sneaking suspicion I am going to be finding it for years to come.
3. Our infant bathtub, sadly.
While I can't find a picture of our exact bathtub, we registered and were given something that looked just like this one. I had high expectations of fun bath times with little man splashing around playing. At first, he LOVED being in the bath in this thing, but after I did a few post-partum herbal baths (for both my and his healing) and he woke up a little more, he wanted to ditch the tub and never go back. So, basically, since that point, I've been in the tub with him each time, and if I'm not, he screams and cries throughout the entire bath. We've tried it in different bathrooms with different tubs, using different bath seats/foam pads on the bathtub bottom, different water levels, me in the room, me not in the room... nada. He loves his bath, but only if I'm in there with him. We'll try again with this tub when little lady comes and see if she prefers it more than he did.
4. Soothe and Glow Seahorse/Sleep Aids
As a new parent desperate for sleep, I was ready to buy any product that would help little man to do so. We purchased the Soothe & Glow Seahorse, the Sleep Sheep, the Take Along Projector Soother, and even had a CD player with a disc of calming baby/sleep music in his room (thank you sister!). But really, none of these things are going to make a baby sleep when said baby doesn't want to sleep. Like, oh, dear child of mine- you're fussy and just want to be held? Here's a plush toy that lights up and makes noises, that should help! ...Ahem... not so much. While some people swear by this stuff (and little man mildly will play with the sleep sheep at times only recently), for our family it really was just a huge waste of cash.
5. Baby health care kit
Again, I could not find the exact kit we purchased, but we bought a healthcare kit for little man before he was born. Well, let me tell you. The thermometer on it was terrible, the nose bulb from the hospital far surpasses any we've purchased so far, and we've had no need for a comb because little man has little to no hair. I also clipped his fingernails ONE time using the clippers and will never go back because I cut his skin. Poor DH, that evening when he came home I was a wreck thinking I broke our child because I made him bleed. (FYI, they don't make bandaids for babes that little either). At that point, I switched to using only the nail file, and to be completely honest, the files that come in those kits are pretty worthless as well and I have gotten by wonderfully just filing his nails with one of my emery boards. The healthcare kit was probably my biggest waste of money, as we didn't even remotely use ANY of it.
What were your least used/loved items with your children? If you don't have children yet, do you have any items already that you anticipate you won't use?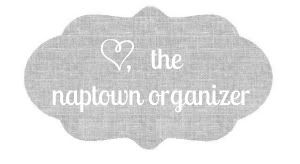 Pin It