This week was the big consignment sale I'd been looking forward to from Just Between Friends. And, in most ways, it did not disappoint. Little man & I went with some friends of ours to the sale on Thursday, and then I stopped back in quickly on Saturday, which was half price day.
The main items I wanted to purchase at this sale were as follows: sleepers for little man, sleepers for new baby, fall and winter shirts for little man, as well as a take home outfit for new baby since we found out we're having a girl. I'll explain why I mainly needed sleepers for new baby after my consignment sale finds below.
I lucked out in all but one of those areas- the take home outfit. I was able to get a TON of sleepers for both little man and new baby for what I considered to be great prices. In the end, with both days included, I ended up spending an average of $2.50 an item. Not as great as some of my past garage sale finds, but really good for the amount of items I was able to amass in just a few days. Here are some pictures of my loot below:
I purchased at least 3 more sleepers (maybe more?) but they've already been washed and are currently in use. We needed little man sleepers that much! :)
S'cuse my toes :)
The zip-up bear suit!!!
I was able to get a whole bunch of sleepers for both babes, shirts for little man, shoes for little man, and my favorite outfit of the group- the little pink bear suit for new baby. This did cost a little more than I had wanted to spend, I think around $6-8, but it pulled at my heart strings enough that I didn't even bother looking at the cost. We have the exact same little fleece bear suit in brown that little man came home in from Old Navy, and I know I paid at least $20 for that, so I'm still taking it as a win. I just kept thinking of little man coming home in the hospital all wrapped up in his little fleece zip-up bear suit and got a bit misty eyed in the aisle. Into the bag it went!
I also really lucked out with little man, finding a whole bunch of Gap sweatshirts, button-up shirts, and even a henley for around $1.50 each on half price day. After looking those up online, I found that most of the shirts similar to the consignment sale finds (and even one shirt still available on their site) run anywhere from $20.00-30.00 a shirt, so that was a huge bargain as well.
I also was thankful to find a few pairs of shoes. I bought a pair of dressier shoes that little man will likely wear for our family pictures coming up this fall as well as a pair of Stride Rite brown shoes to go with anything. I was initially questioning the Stride Rite shoes, because I think they were $5-6.00, and, my garage sale self was thinking that was really expensive for a pair of toddler shoes. However, thankfully, I said, "What the heck?" and put them in my bag anyway, because when I got home and looked it up I found that exact same pair of shoes listed for $40.00.
This leads to a thrifty mama question- how do you clean pre-owned shoes? I took some dapple baby wipes, got them extra wet with water, and washed both pairs of shoes down with the wipes. Neither pair was dirty at all, as the wipes were just as white when they started as when I finished cleaning it, even after cleaning the soles of the shoes. But I'm wondering if that is enough? Neither pair looks machine washable.
As mentioned above, I was really only looking for sleepers for the new babe. Mainly, this is because I connected with an awesome mama friend of mine who has two baby girls at home and she is willing to pass along her daughters' clothing to us after they are finished. Here are just a few examples of the cute we've amassed from their family so far:
Basically, this little lady is going to be one stylish girl on a serious budget. :)
All-in-all, the Just Between Friends Consignment Sale was a great sale and I'm glad I went. I did have to scour a little more for things for little man to wear, as it seems his size range (2T ish- I know, he's huge!) was fairly limited in variety. But they did have much more than a typical consignment store, so I came out happy. This is definitely a sale I'll hit again!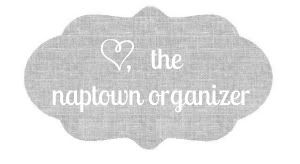 Pin It