I have stick straight hair. You guys have seen my pictures, you're aware of that. On a lot of days, that is a great thing, because it doesn't really do anything- just lays flat. I don't have to mess with it very much.
But I've always wanted to have some other option, because I get bored pretty easily. When I get bored with my hair, what ends up happening is that I cut it. Short. And then I hate it, and spend a year or two growing it back out again, only to get bored again, cut it again, and hate it again. It is a never ending cycle.
I've tried several things to get some body or curl into my hair and none of it has ever lasted. Even at my wedding, the curls/waves I had professionally done were pretty much limp by the end of the day. But Pinterest gave me hope that I could maybe (hopefully?) find some way to make my straight hair curly, even for a little while.
My first try was the sock bun, which was a HUGE fail. The first time I tried it- my hair was too wet. I woke the next morning with still damp, really droopy, slightly frizzy hair...that was straight. Also, to actually KEEP my hair in the sock bun all night long, I had to put another sock over top of the bun. Otherwise, my hair just slid right out of the bun. The second time I tried it, it just looked like I had my hair in a ponytail all day with a huge kink across the back of my head, but no waves or curls, just a mess.
I also tried buying this curling iron:
The Infiniti Curling Wand by Remington. That did not work for me AT ALL. Not only did I keep burning my fingers on the curling iron, but I couldn't get enough hair on it. Anytime I put more than a really small section of hair on the curling iron, it wouldn't curl half of it. So, I had to use really small sections, which left me looking like I had a 1980's tightly rolled perm. No thanks.
I was about to give up and give in to my straight hair for good, until I found the most amazing hair tutorial online. The site is
the Pink Pistachio blog
, and for whatever reason, this is the ONLY curly hair tutorial that has worked for me. Pink Pistachio's technique isn't extremely fast, as some other methods claim to be, but she reports she can do her hair once, and it will last for three days. I can 100% back that claim, after having done this technique. I decided, what the heck, I'll try it out.
Pink Pistachio lady did mention that she sometimes will do her hair at night before bed, and, while that sounded crazy, (here's my number, call me maybe? Just kidding!) I had some time on Friday night after little man went to bed. So, I pulled out my curling iron, which I hadn't used in YEARS. (Actually, on the tag it says, "Mom's".... Mom, do you keep a curling iron at my house? Or did I accidentally steal yours? Oops.) Anyway- the tutorial says to use mousse, which I initially tried not to do. It didn't work and my hair didn't hold the curl/waves. So, my crunchy self gave in and squirted some mousse out onto my counter top and away I went. It was basically sectioning your hair into 4 parts, then taking small pieces and rolling hair around the curling iron while holding the end, away from your face. It took me about a half hour to finish my whole head.
I then tugged on the curls to make them more wavy and promptly went to bed.
This is what I woke up to:
Day 1- After sleeping on it one night, with a little poof on top to hide my growing-out bangs.
It was still wavy! I actually think I like how it looked day 1, but if you see the pictures below, I think it started to look better the longer amount of time it went.
Day 2- from the front, with a little braid to hide my bangs.
Day 2- from the back, after sleeping on it two days in a row!
And, since you're already here, a little bump love :)
As you can see from the picture of the back of my head, it really did stay wavy, and still looks great today in the afternoon of full day 2. I'm interested to see what it looks like tomorrow morning, on day 3, but have pretty high hopes at this point.
I think one thing I might change is buy a little larger curling wand, at least an inch or two wide, I believe mine is smaller than an inch wide, to give me bigger waves. Next time, as well, I will probably start a little further away from the scalp, so it lays better on top and gets more waves on the way down. But really, three days on one style? Perfect for a mama of young little ones. Everyone here knows I barely wash my hair anyway (it gets wet probably once, maybe twice a week if I'm lucky sometimes)- so this fits me perfectly. And it takes my limp, lifeless hair and makes it bouncy and fun.
What do you guys think? Will you try it out?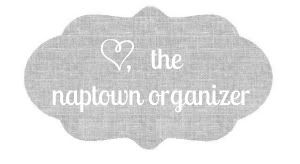 Pin It