Some of you may have noticed a recent addition to my sponsor spots on the right hand of my page, to add GreatProofreading.com! I've been really excited and lucky to work with Kendall from GreatProofreading.com for the past month or so. Kendall provides many services to bloggers, as well as resume writing and editing of materials such as term papers or dissertations. I myself have been looking a little more spiffy and polished around here as Kendall has been checking over my posts before I hit the publish button. It is a great service, especially since sometimes I can barely click save before little man wakes up from a nap or I hear a puppy whimpering to go out.
In celebration of The Naptown Organizer Facebook page hitting 100 likes (happy dance, happy dance!), Kendall and I are teaming up for a sweepstakes directed at my fellow bloggers, with the chance of winning the editing of 15 posts during the month of August! Check out what Kendall has to say below!
GreatProofreading.com is a sole proprietorship run out of the home of a work-at-home mom and military spouse. Kendall Hoover has more than five years of proofreading experience and two years of full time employment-related experience (including resume and cover letter development), as well as Bachelor and Master degrees in Speech and Hearing Science. She is a member of the Editorial Freelancers Association and the National Career Development Association and is currently completing Google's Advertising Professionals Certification program.
GreatProofreading.com provides academic and web editing as well as resume and cover letter writing services, but Kendall specializes in blog proofreading and keyword research for blog search engine optimization. Kendall takes the time to get to know the mission and focus of your blog and provides suggestions for content, style, flow, clarity, word choice, and idiomatic expression. Monthly blog proofreading packages are available in packages from $45 to $200 and more information can be found at
www.GreatProofreading.com
. The prize for this sweepstakes is the Writer's Package which is valued at $100 and includes editing of 15 long (approximately 500 words) posts during the month of August.
GreatProofreading.com invites all Naptown Organizer readers to take advantage of Jayne's affiliate relationship with us, and we encourage you to check out GreatProofreading.com's facebook page for specials and blog writing tips:
www.facebook.com/greatproofreading
.
There are two mandatory entries below, which you need to complete to unlock additional entries! Let me know if you have any trouble by emailing me at thenaptownorganizer at gmail dot com!
Good luck!
a Rafflecopter giveaway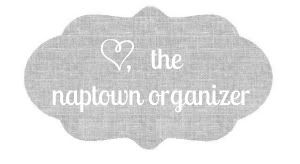 Pin It