I finally hit my limit.
I need a real camera.
Like, now.
(But not really, because I'm going to have to save for months to get a nice one.)
So, DH's parents bought little man the cutest new outfit, and he wore it the other day to meet up with his friends (also known as mama's friends' daughters). When we got home, I tried to snap a few pictures of him before we changed or he got the outfit dirty. Well, here were my results. And let me tell you, these were the BEST of what I took, as I deleted probably 20 pictures before landing on these two.
Please ignore the messy room- see friends? I have messes too :) This is going to be little man's bigger little man room, but for now it is just a mattress on the floor for bedsharing when we have a tough night.
See how excited I am about my octopus O? Oh, no? Yeah, I can't see it either, or his sweet little face.
These, of course, were taken on my phone camera. Because, to be really honest, my point and shoot (a Canon PowerShot that is quite a few years old) doesn't take any better or more clear pictures. And then I'm just lugging around a camera everywhere when the picture quality is just as bad as if I use my phone.
Then I started to think about it a little more deeply. When we went to my friend's house earlier this day, one of my girlfriends had her really nice DLSR (or is it DSLR? hmmm...) camera and was snapping pictures. When we went to the mama and baby GTG in Chicago, I took two pictures, one of little man watching cartoons from my phone, and one of the amazing pizza, because, well, pizzas don't move, so they don't end up blurry in a picture. All of the other fantastic pictures were from all the other mamas there. I also looked through my phone even and realized that most of the pictures from the last year of little man are either from a professional photographer (Hey there @
Kasey Walker Photography!
) or pictures my day care provider sends me on my phone (Thank you Lois!).
And it made me pretty sad.
All of the opportunities I'd have loved to have pictures of little man of for the future, all the little things, I've missed. Like him playing in the yard or drawing with chalk at my parent's home this weekend, or how his sweet little face lights up when I pull his yogurt out of the fridge, or how he hugs his stuffed ducky before getting out of bed after a nap. So many things I'd love to have a photo of to remember later on, when this stage is a distant memory. And then my pregnancy hormones kicked in and I pretty much ugly cried for about 20 minutes. (Insert gif of Dawson from Dawson's Creek or Farrah from Teen Mom here, please!)
So, I'm going to get a camera. I don't know when, because I'm going to have to save up for one, but I am going to make it a priority. Because I don't want to be that bad mom who doesn't take any pictures of their child, and then the child grows up and thinks no one loves them because there isn't evidence of all the amazing times when they were a tot. I talked to my friend Kasey (link above) who takes amazing family pictures, and she recommended a camera that she thought to be a good entry level camera for what I needed and how terrible I am at technology, the Canon EOS Rebel T3 camera. Hopefully, I can get enough saved up to buy it within the next few months, and then not only will I not be a failure parent, I will actually have better quality pictures to post for you all to see. That way, you'll know my child isn't a fuzzy blob, that he is really a cute child :)
So, here comes the advice and question time. Do any of you have this camera? Is it user friendly? And by user friendly, I mean, would it be easy enough that my grandma could use it? (Because that's how bad I am at technology) Do you have any other cameras you love or would recommend?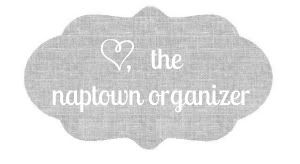 Pin It